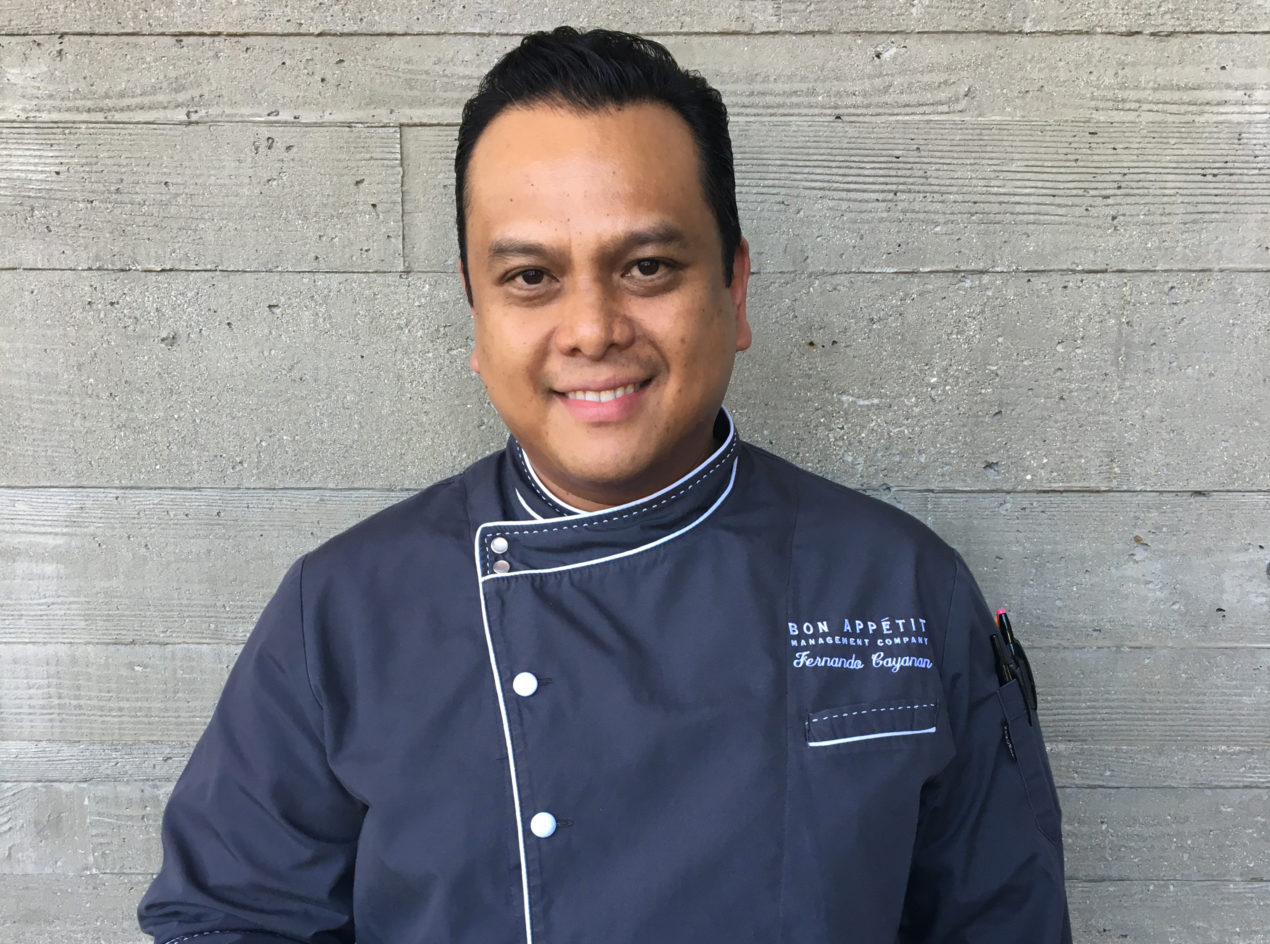 Fernando Cayanan
Director of Operations
Fernando Cayanan, Bon Appétit's director of operations at The Getty Villa in Pacific Palisades, CA, is as skilled at balancing budgets as he is at balancing flavors. He started on the culinary side, first joining Bon Appétit in 2007 as a catering lead at The Getty Center in Los Angeles (both are owned by the Getty Foundation). Then, after a short stint elsewhere, he returned in 2012 as chef de cuisine for the Getty Villa. Over the last seven years, Fernando has grown in his role with increased management and operational responsibilities. As the head chef and operations manager for the Getty Villa, he oversaw both the daily front- and back-of-house operations of the restaurant — seasonal menu development, a busy catering operation, catering menus, staffing, training, and more. He was promoted to director of operations in 2019, expanding his role to include the Getty Center as well.
Born in the Philippines, Fernando moved with his family to Southern California when he was six. He became a chef because he truly enjoys the communal experience of coming together around the table. "Food is powerful," he says, "Breaking bread brings people together, and when a dish truly works, it's such a rewarding experience." He loves the process behind bringing a dish to the table — from connecting with the farmers who grew the ingredients, to creating the flavors and the science of cooking, to serving the guests themselves.
This ability to see the bigger picture and understand the interconnectedness of the system is what makes Fernando so skilled in his dual role as chef and operations manager. Whether he's overseeing a VIP gala dinner or setting up for café service, Fernando understands where every moving part is in relation to the whole.
"Fernando is constant: he's the person you rely on to always uphold Bon Appétit's standards while also keeping the client's culture top of mind, and he blends them seamlessly," said Regional Vice President Lori Flashner. "He never compromises those values. He is the first to raise his hand to support the management team, and instills his passion for sustainability in his staff. He's the embodiment of the Bon Appétit spirit."