Who We Are
We are an on-site restaurant company offering full food-service management to corporations, universities, museums, and specialty venues. Based in Palo Alto, CA, we operate more than 1,000 cafés in 33 states for dozens of marquee clients.
Our food is cooked from scratch, including sauces, stocks, and soups. (Salsa, too!) A pioneer in environmentally sound sourcing policies, we've developed programs addressing local purchasing, overuse of antibiotics, sustainable seafood, the food–climate change connection, humanely raised meat and eggs, and farmworkers' rights. We're grateful to have been recognized by many leading foundations, nonprofits, and industry associations for our work.
This mission statement, called The Dream and written by our CEO and cofounder Fedele Bauccio , has been Bon Appétit's guiding philosophy since we were founded in 1987:
Our Dream is to be the premier onsite restaurant company known for its culinary expertise and commitment to socially responsible practices. We are a culture driven to create food that is alive with flavor and nutrition, prepared from scratch using authentic ingredients. We do this in a socially responsible manner for the well-being of our guests, communities, and the environment.
Our History
How We Started
In the 1980s, the industry standard for college and corporate cafeterias was casseroles and mystery meat, served glop by glop out of steam tables. If you were seeking a fresh vegetable, you were out of luck unless iceberg lettuce qualified. However, Fedele Bauccio and Ernie Collins, veterans of food service giant Saga Corporation, were convinced that cutting-edge employers and educators were ready for a different kind of food service. So they bought Bon Appétit Catering, a San Francisco-based catering company known for its incredible food presentation, and relaunched it as Bon Appétit Management Company. The new company hired chefs to cook fresh, restaurant-quality food from scratch — and the food-perks arms race began in the young Silicon Valley.
How We Stumbled Into Sustainability
Now it's the 1990s. Our chefs were realizing that mass-market produce was being grown to look pretty and to travel well — but not necessarily to taste good. They began connecting directly with local farmers. These relationships set us on the path to becoming the food service industry's most socially responsible company. In the years following the official launch of our Farm to Fork preferred purchasing program in 1999, we've tackled myriad problems in the food system. We're the first in our industry to switch to sustainable seafood, rBGH-free milk, cage-free eggs, humanely raised ground beef, and pork raised without gestation crates (by 2015), and the first to address food's role in climate change and the issue of farmworkers' rights. We continue to redefine how we do business as we strive to provide "food service for a sustainable future."
Our Standards
We give our chefs tremendous freedom to create the menus that are right for their guests, but we have a long list of standards that their ingredients must meet. For example: Our ground beef comes from ranches whose animal welfare practices have been verified by a third party as humane (or else from a small local producer registered through our Farm to Fork program). Wild salmon, not the farmed kind. No trans fats; no MSG. Oh, and no shortcuts!
Bon Appétit in the Community
Josh Parr practices a new philosophy of the soil at Lafayette College's LaFarm.
Led by Executive Chef Daniel Stern, the Quaker Kitchen is creating weekly food-centered opportunities for students to build community at University of Pennsylvania. Every Friday students gather together in Quaker Kitchen to prepare and share a meal, but this particular week was distinct. Through a partnership with Penn's campus farm, a unique group of students were invited to enjoy a simple plant-forward meal highlighting seasonal ingredients.
During this year's observation of Juneteenth, we're partnering with CheFarmer Matthew Raiford, who last joined Bon Appétit teams across the country in their celebration of Black History Month. Matthew has graciously shared recipes from his family table with us, for you.
The Path Ahead: Increasing Equity At Bon Appétit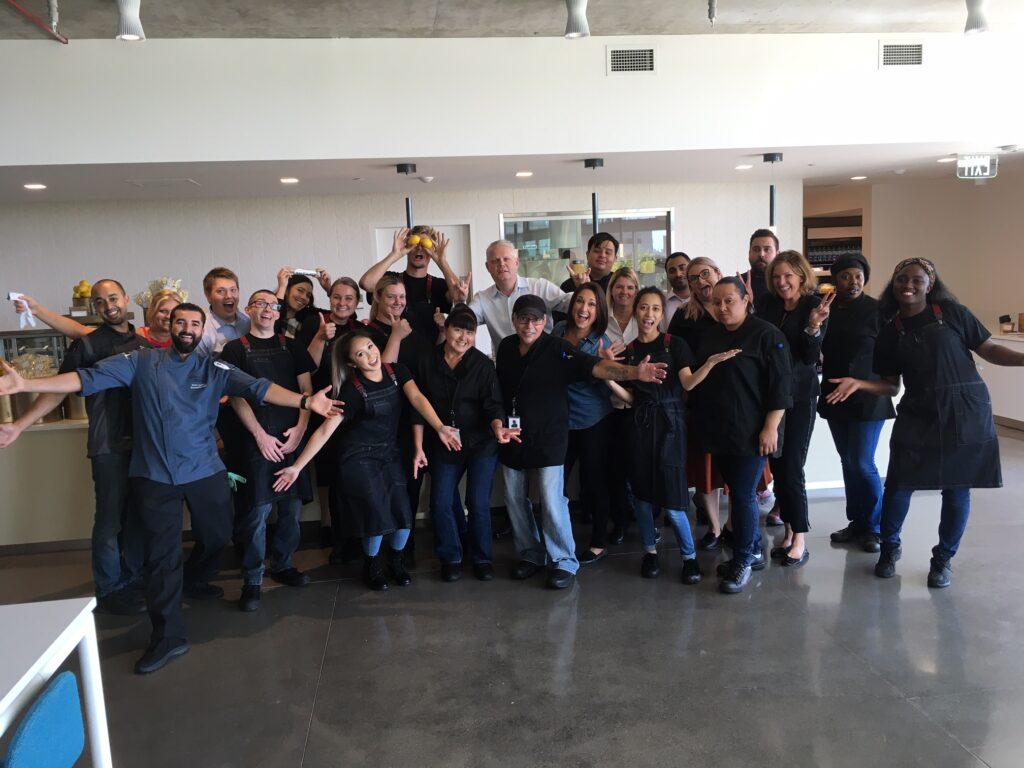 Our company has long been recognized in the food service industry for our commitments to environmental and social responsibility. To us, sustainability has always been about more than the planet: it's about building a society that supports the physical, mental, economic, and social well-being of our employees, guests, communities. So, we are also committed to building and maintaining a companywide culture of equity and inclusion. We recognize the food service industry has an imbalance of power; we are working to change that by starting from within. This year we embarked on a journey to disrupt bias and dismantle covert racism that may unintentionally be entrenched in our systems.
Our Approach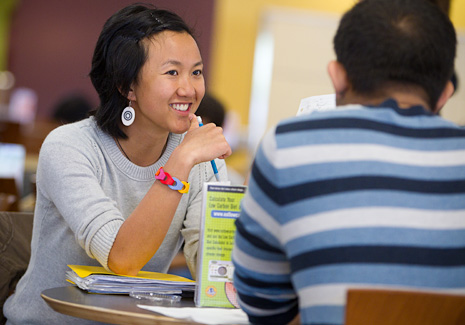 We work for you.
We make a lot of cookies (from scratch), but we are most definitely NOT a cookie-cutter company. Our business is built on partnerships with our clients, and every single one of them is different. In collaboration, we create experiences that bring people together around food.
We partner with corporations both cutting-edge and established, top-tier research universities and small liberal arts colleges, world-class museums, and specialty venues, to create custom food programs tailored to their needs. You won't find the same chili recipe in the same two Bon Appétit cafés. (The University of Pennsylvania has a killer vegan version!) And good luck locating Indian food as authentic as what our guests enjoy at our Silicon Valley cafés at any other workplace.
There are a few common elements to our hundreds of locations. We provide responsive service; fantastic, from-scratch food; and responsible sourcing practices. Shoulder to shoulder at the table with our clients, we help companies create great places to work, with healthy and productive employees. We help universities make the grade when it comes to attracting students. We aim to extend the museum experience into an artfully curated lunch or dinner.
Want to join the Bon Appétit client family? Contact us!
We're Honored
We've been fortunate to receive numerous awards for our work, including recognition from the James Beard Foundation, International Association of Culinary Professionals, Chefs Collaborative, Natural Resources Defense Council, Seafood Choices Alliance, The Humane Society of the United States, and Food Alliance.
Most recently, we were awarded the Sustainable Purchasing Leadership Council's Leadership Award for Overall Sustainable Purchasing Program, its highest honor, and leadership awards for sustainability from Rabobank and Acterra.