VIDEO: Farm to Fork – Now More Than Ever
From Our Blog
Josh Parr practices a new philosophy of the soil at Lafayette College's LaFarm.
Tucked in against the coastline of South San Francisco's Oyster Point, Kilroy Realty Corporation's new waterfront campus boasts 12 office buildings, thoughtfully designed workspaces, and a stunning view of the Oyster Point marina and San Francisco Bay. A centerpiece of the campus is The Anecdote, a light-filled restaurant designed to bring people together over coastally inspired food and drink.
On my table sat a hefty 5-gallon bucket overflowing with green apples. Weighing in at 32 pounds, the fruit represented the average harvest bucket of green tomatoes for which farmworkers in Florida — where most of the tomatoes east of the Mississippi come from in the winter months — are paid a shocking 45 cents per bucket. 
Leading By Example
Bon Appétit Management Company is an on-site restaurant company offering full food-service management to corporations, universities, museums, and other specialty venues. Based in Palo Alto, CA, we operate more than 1,000 cafés in 33 states. Our chefs cook from scratch, including sauces, stocks, and soups. Widely recognized as a pioneer in environmentally sound sourcing policies, we are proud to be the first food service company to:
Most Recent News
Pepperdine University recently unveiled its new partnership with Bon Appétit, with plans to usher in a new era of dining with a renewed focus on Pepperdine's values of fellowship and joy over shared meals.
Santa Cruz native Maisie Ganzler's calling as an environmental and social activist wasn't part of her original career plan, but it actually dates back farther than she remembers—back to when she was an infant.
Restaurant 917 opened five years ago featuring Porsche 911-shaped pats of butter and seasonal fare. With years of operation under its belt and an enthusiastic kitchen team that has stayed the course, 917 has rounded into a consistent, reliable South Bay gem. There's even an impressive pastry program pushing fine dining-level desserts in this part of town.
Join Us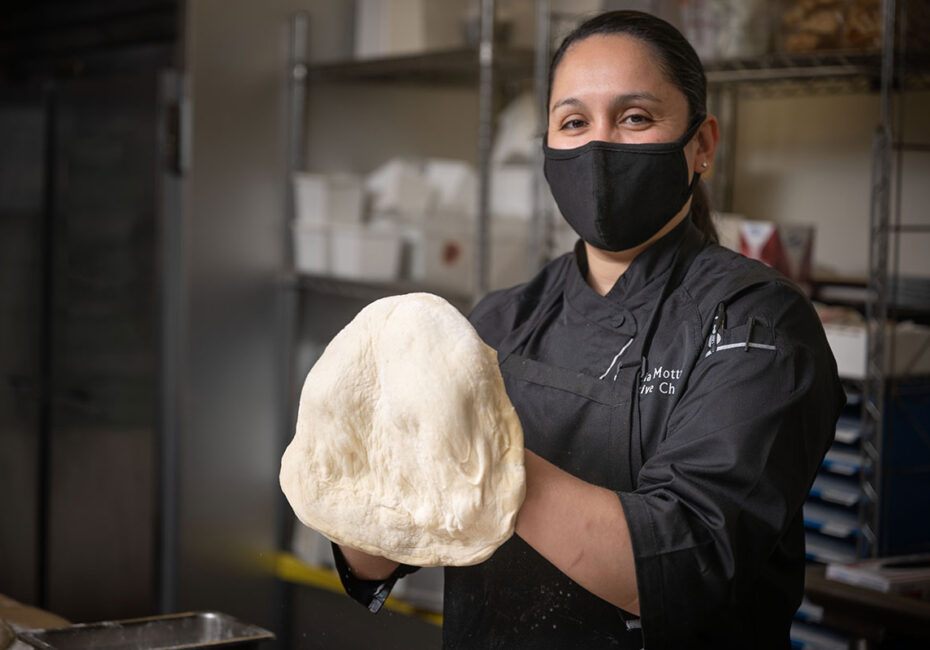 Times may be different, but we're still hiring! If you:
Get excited when fresh, local produce arrives on your loading dock

Enjoy creating all-new dishes from scratch

Love interacting with people through delicious and nutritious food

Thrive when part of a close-knit team that takes your and others' safety seriously

Enjoy helping people reach their full potential, nourishing them through at-work learning opportunities 
Then you may be a fit for us!